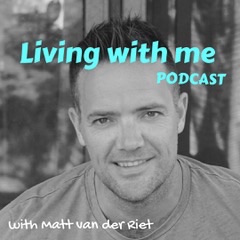 In episode 4 of Living With Me I have a cat a with Lance Picioane, former AFL player and founder and CEO of Love Me Love You, a non-profit organisation that strives to empower and build resilience in young adults. 
Lance provides an insight into his living, growing up with a huge amount of talent and perhaps personal expectation. He shares his journey, which like many of us struggling with our mental health, has been challenging. Together we discuss empowerment and resilience, particulalrly in young men. 
For more information please to head the foundations webiste 
http://www.lovemeloveyou.org.au.
As usual please contact me via email at matthewvdr@gmail.com, @mattvanderriet on Instagram or through Facebook at the Living With Me page.